Website Feedback
This form allows you to provide feedback regarding the website only.
In an emergency, or if you require urgent Garda assistance, please call 999 or 112
If you wish to report a crime, please contact your local Garda Station. Click here for contact details.
You can report the theft of property, not exceeding the value of €1,000, online by clicking here.
The fields marked with an astrix (*) are mandatory
Enter characters from the image below into the text box above.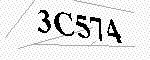 Change Code
Your form has been submitted.
To submit another form press here