There are a number of types of Community Crime prevention Programmes -
Community Crime Prevention Programmes booklet is available here
Neighbourhood Watch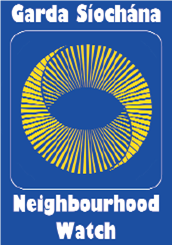 Neighbourhood Watch is a crime prevention and community safety programme for urban areas. It operates as a partnership between An Garda Síochána and the public. It works on the basis that every member of a community can help to improve the quality of life in the area by keeping a look out for neighbours and reporting suspicious activities to the Gardaí.

Neighbourhood watch programmes aim to improve community safety,  prevent crime,  develop Garda and community links, increase public confidence in An Garda Síochána, foster a caring environment for older and vulnerable people and  reduce anti-social behaviour, including graffiti and harassment.

 To set up a scheme in your area, contact your local Garda Station
Community Alert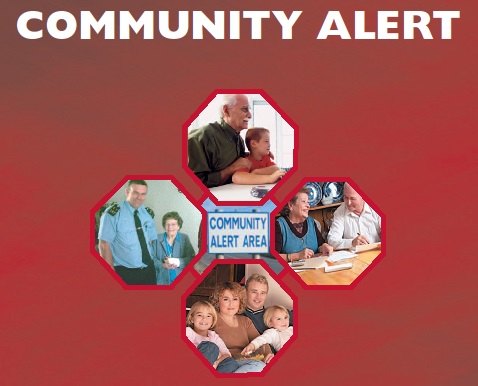 Community Alert is a community safety programme for rural areas with an emphasis on older and vulnerable people. It operates as a partnership between the community, An Garda Síochána and Muintir na Tíre. It works on the principle of shared responsibility for crime prevention and reduction.  Community Alert programmes aim to foster the process of community development, reduce opportunities for crimes to occur, unite communities in a spirit of neighbourliness and community service and to devise programmes to improve the quality of life for all in rural communities.
There are over 1,250 Community Alert Schemes. To set up a group in your area, contact your local Garda Station or your local the Muintir na Tíre Community Alert Development Officer (Tel: 062-51163 or view a list of Development Officers).
Text Alert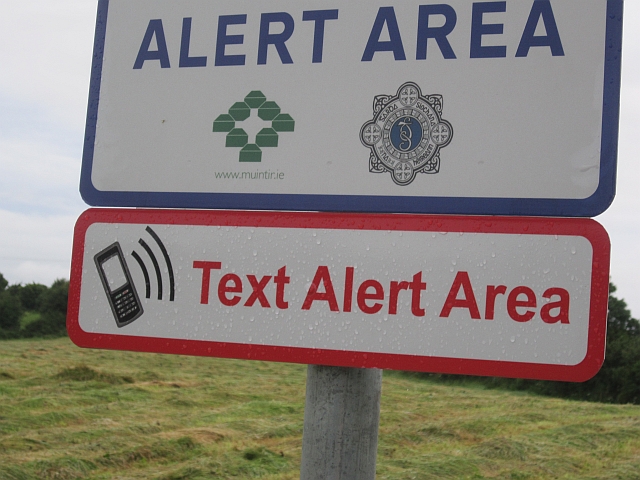 Text Alert enables communities to set up a group to receive alerts advising them of suspicious or criminal activity in their area. As well as ensuring awareness among users of the service, it can also lead to them reporting suspicious activity to Gardaí. Sending the information by text means that it can be disseminated rapidly to a large amount of people in a cost-effective way. Text Alert is a one-way system, and operates on the following principles:
• Member(s) of the public reports incident to the Gardaí (24-hour Garda District -Telephone number which is widely advertised)
• The reporting Garda verifies details and determines that the "Text Alert" system should be utilised
• Garda sends text or e-mail out to each registered "Community Contact" in their Garda District
• Each "Community Contact" forwards the text to their "Community Group" to advise the public to watch out and report any developments
• If the information is received by e-mail the Community Contact may forward the e-mail or convert the content to SMS Text and send to their Community Group.