This year's European Cyber Security Month official commences on 1st October with a launch by Minister of State Oisian Smyth, Department of Communications, Climate Action & Marine. The theme for 2023 is #ThinkB4UClick and focuses on the joint cyber risks of phishing and ransomware attacks which can target anyone and any business.  
The Garda campaign, coordinated by the Garda National cyber Crime Bureau, will see events around the country which focus on cyber risks and online safety to counter the continuing growth in cyber-attacks.
Public information graphics will be posted to the Garda social media accounts on the themes below and a series of videos will be released in Irish, English, Chinese and Polish on the central risks of phishing and ransomware attacks. In addition, members of GNCCB staff and management will take part in podcasts with Jess Kelly's on her Tech Talk program on Newstalk about the current cybercrime landscape and the work of the Bureau to investigate and prevent online crime.  
For more information on European Cyber Security Month see https://cybersecuritymonth.eu/.
The themes of the GNCCB campaign this year focus on Keeping People Safe Online and are:
Week 1: Ransomware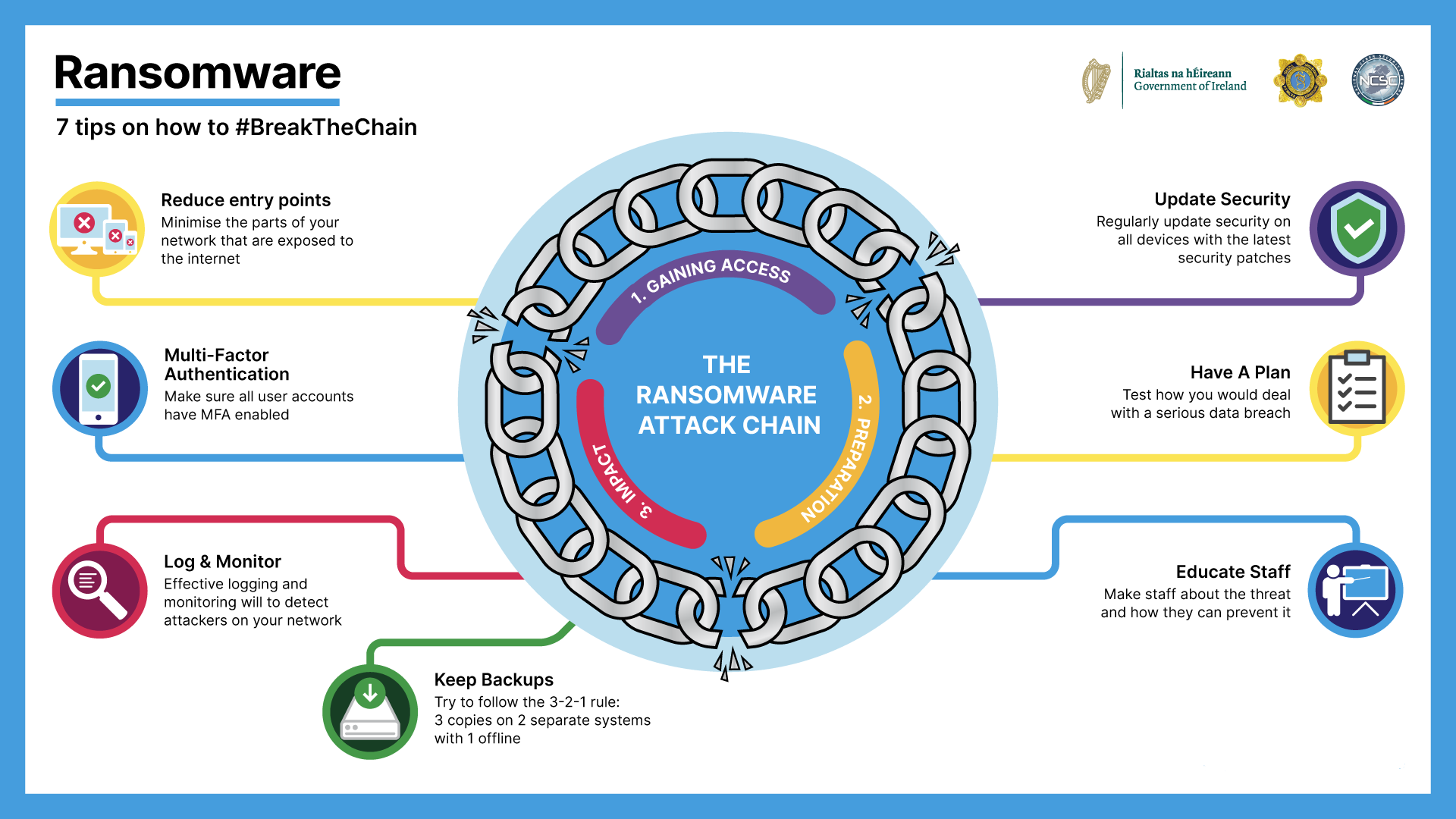 Week 2: Online Safety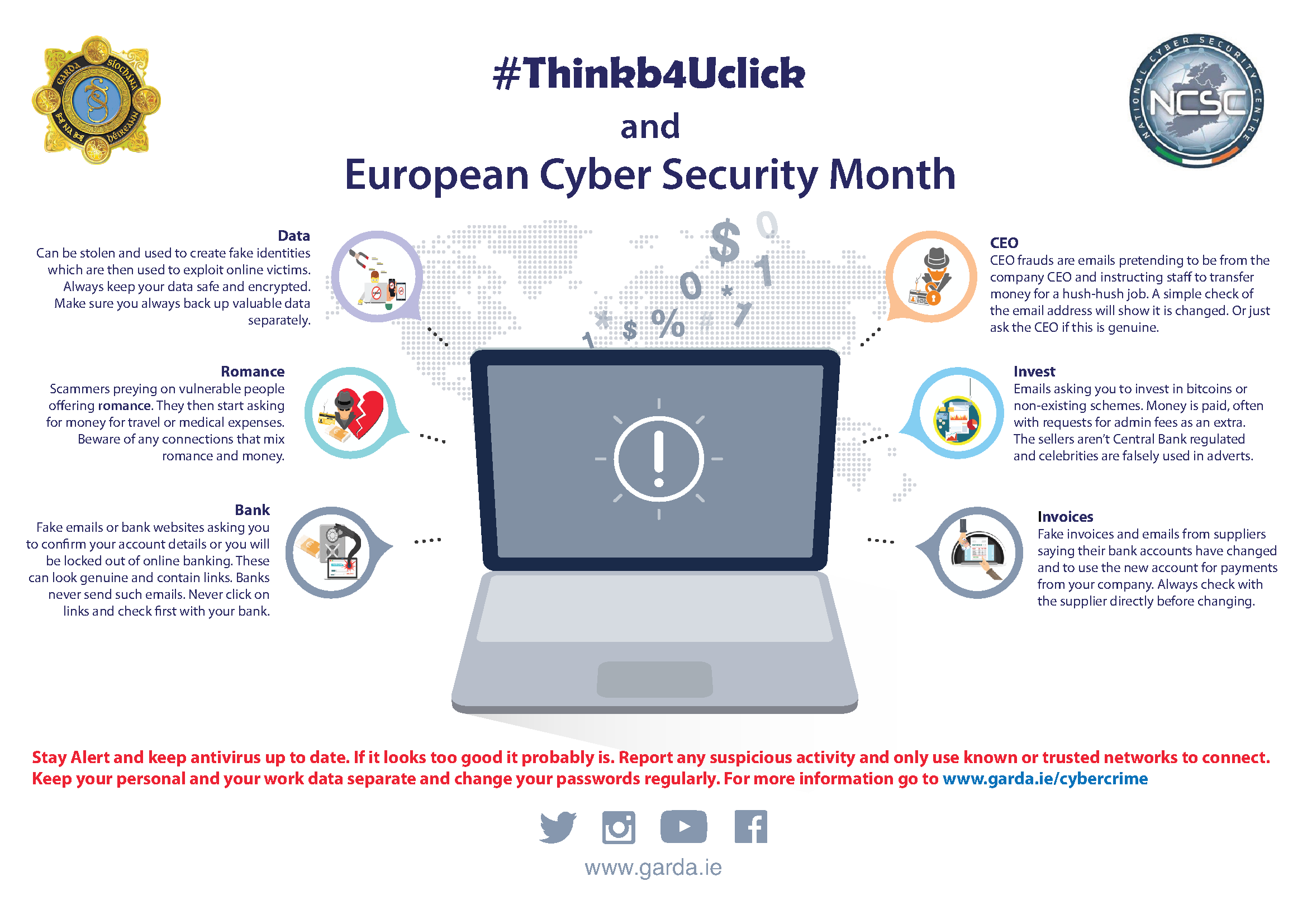 Week 3: Phishing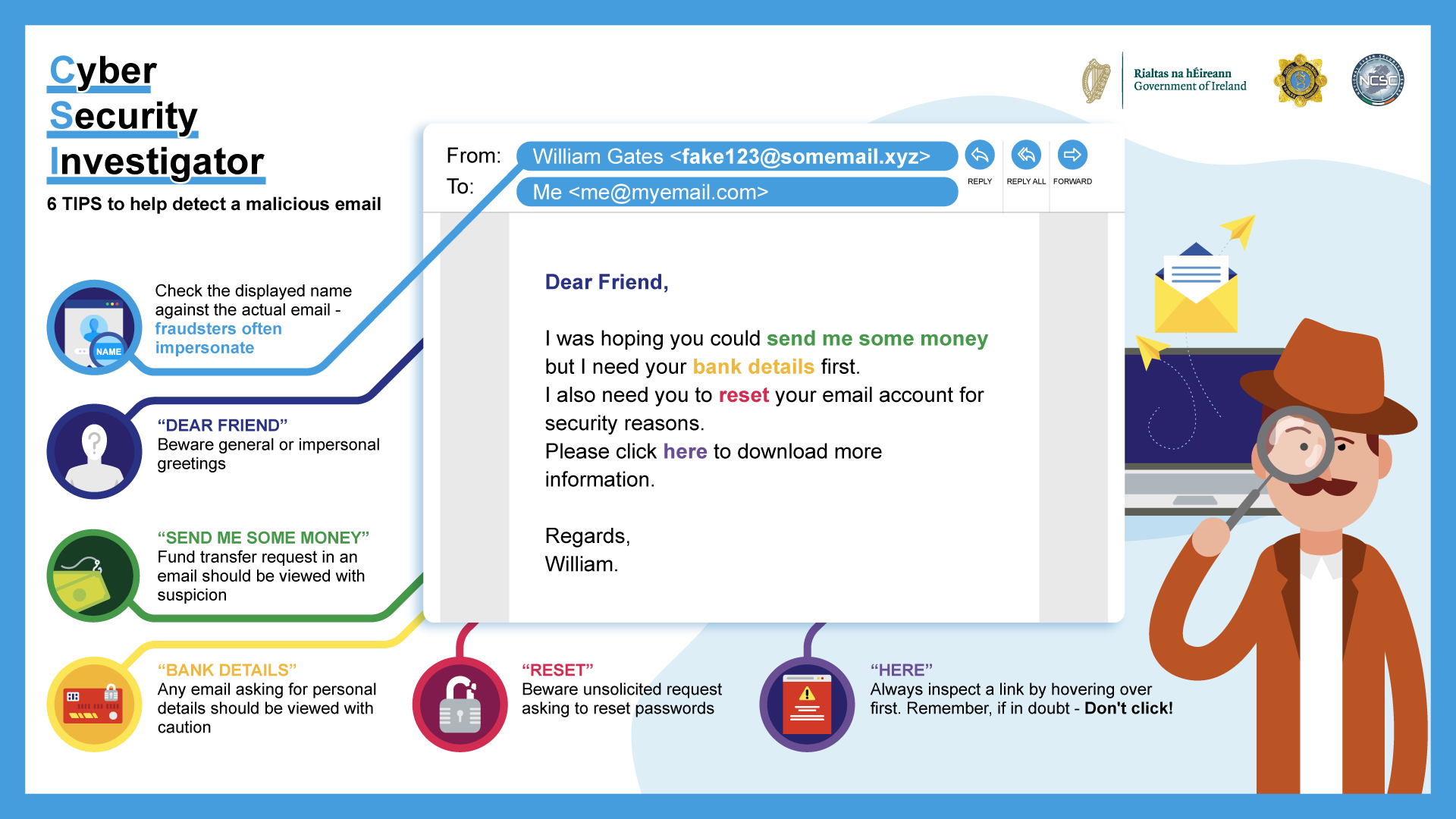 Week 4: Mobile App Safety