Back to list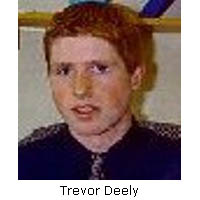 Name: Trevor Deely
Date Missing: 08/12/2000
Gender: Male
Height: 6' - 1.83 cm
Build: Slim build
Hair Colour: Short red/blonde hair
Further Information: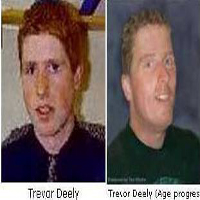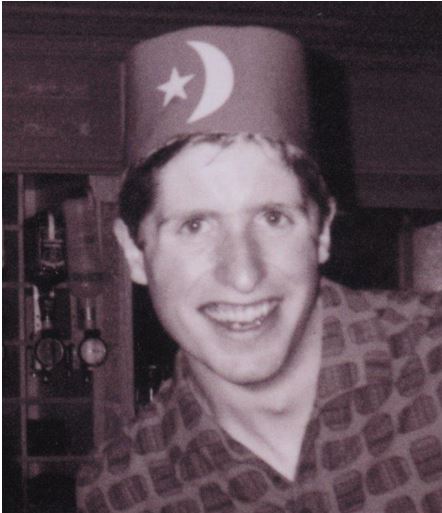 Date of birth - 1978.  Gardaí are seeking public assistance to help trace the whereabouts of 22 year old Trevor Deely who has been missing since 8th December 2000.
Trevor is originally from Naas but residing in the Dublin area. He was last seen at Haddington Road in the city on the 8th December, wearing a yellow and brown shirt and beige cord trousers.
He is described at 6ft in height, of slim build with short red/blonde hair and green eyes.
Image of the male in black conversing with Trevor Deely at the rear of BIAM:
YouTube clip of Trevor Deely's last known movements: