Garda Youth Diversion Projects (GYDPs) are funded by the Department of Justice and Equality through the Community Programmes Unit of Irish Youth Justice Service (IYJS) and co-funded under the European Social Fund 2014-2020 Human Capital Investment Programme.  
They are managed by IYJS in partnership with An Garda Síochána Garda Youth Diversion Office (GYDO), Garda Community Relations Bureau.
There are 100 GYDPs located in communities across the country.  These projects deliver community based, multi-agency youth crime prevention initiatives primarily seeking to divert young people who have been involved in anti-social and /or criminal behaviour.
GYDPs provide young people with suitable activities to facilitate personal development promote civic responsibility and improve long-term employability prospects. 
Projects may also work with young people aged between 12 and 18 years of age who are significantly at risk of becoming involved in anti-social and /or criminal behaviour.  GYDPs contribute to improving the quality of life within communities and build a positive relationship between the An Garda Síochána and the communities we serve.
The project works with the young person and sets an individual plan of intervention for him/her to assist the individual in an examination of  their decision making process, focusing on the actions that may have led them to offend and on the need for change.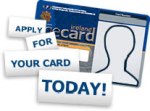 The Age Card Scheme was introduced as a measure to tackle the sale to and the consumption of alcohol by persons under the age of 18.
It was provided for in Section 40 of the Intoxicating Liquor Act of 1988 was enacted in Statutory Instrument No 4 of 1999 signed on the 19th January 1999 and came into operation on the 19th April 1999.
The current Age Card incorporates the most advanced security features available and was launched on the 24th April 2007.
The new online Age Card ordering and payment process was launched on the 1st January 2011.
To apply for an Age Card visit www.agecard.ie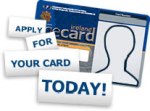 The Garda Youth Diversion Bureau is the national office for the management and implementation of the Diversion Programme.
The Diversion Programme offers young people who accept responsibility for their offending behaviour the opportunity of a Caution instead of going to Court. The caution is administered by a Juvenile Liaison Officer (JLO) and a period of supervision may be included.
In addition, where other needs are identified, the young person will be referred to a Garda Youth Diversion Project (if one is available in their area), other clubs or projects in their community, or where the young person is out of school, arrangements can be made to link them into Youth Reach or other support services that will assist the young person and/or his or her family.
The aim being that the young person gets appropriate support and he or she does not continue to get involved in offending behaviour.
The intended outcome of the Programme is to divert young people from committing further offences.
The Garda Youth Diversion Office has responsibility for four offices listed below, all of which focus on young people.
• Garda Youth Diversion Office which includes promotion and implementation of Restorative Practices.
• Garda Youth Diversion Projects Office.
Please take time to browse the pages to follow which provide further details of the functions of these offices.